Confession. Repentance. Prayer.
We cannot deny that there is something missing in today's post Christian era of believers. Indeed, there are too many who lack the true heart of humility and repentance towards God needed to carry the weight of His glory.
In the new fake it and take it culture dominating much of what is still called Christian faith today we can see the poor spiritual outcomes; the tragic results of lukewarmness and half-hearted service toward God.
"But what is the solution? How can we break free from this Lukewarmness of spirit?"  
In a quick review of Daniel 9 (with a focus and emphasis on vv. 4-7) we experience the "deep seated humility" and heartwrenching surrender of the young man Daniel to his God. After receiving an initial enormous vision from God, by way of the angel Gabriel, Daniel was told of "what great things shall happen in the latter days." (Many believe those days are now here or at least approaching in vector fashion. So important was his obedience towards God!)
In chapter 8 and v. 27, he says:

"And I, Daniel, fainted and was sick for days; afterward I arose and went about the king's business. I was astonished by the vision, but no one understood it."
Have you ever been overtaken by a message from God? So overwhelmed by the power of God's revealed word and Spirit that your own human strength could not withstand it? (Perhaps once or twice in my lifetime!)
I can attest that some revelation [of Scriptur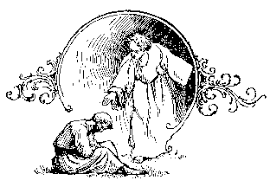 e] is so unsettling to our human experience and world views; to our limited thoughts and finite comprehension that we simply can not bear it in our own strength… Nevertheless, God's Word and that revelation must be carried forth to completion!
"We can sometimes feel crushed by the implications of God's revelation without His divine help, understanding, strength and POWER."
Here is where we find Daniel… ON HIS KNEES "Crying out to his God." 
For his help and counsel could come only from the Lord!
So grievous are some of His judgments. They are first revealed in Scripture –but then processed and experienced through our own reality "in real time." God's spiritual presence in our lives will bring our own selfish strides for "upward mobility" and religious "self-seeking" to a screeching halt. In a confrontation that we cannot win. To an overwhelming sense of despair, even frustration, against our to our "unabridged optimism." We still yet, however, must hold out hope for the final Redemption of a fallen world – and even a fallen Ecclesia and body of Believers to which we are inextricably connected.
When it seems too much to bear – all is not lost! Daniel was dealing with just this kind of spiritual dimension and weariness. He was experiencing a paradox and even opposition, "a warfare," to receiving the help he needed from God. Scripture tells us that he simply could "not stand up" under the weight of what was being revealed. (A parallel we can consider is the "apocalypto" given to the Apostle John found in the book of Revelation.)
As we consider the gravity of these spiritual circumstances, what should the believer's response be in comparison? What can we learn from Daniel, who was in right standing with the God before his spiritual encounter?
The answer we find [even as Ezra and the returning captives/exiles from Babylon would later discover in Ezra chapter 9] is REPENTANCE and CONFESSION before God.
This was the greatest necessity and prerequisite of the day. How much more is it needed today? 
Indeed, "repentance" was not just something commanded by God, but even more of a reverential response by God's leaders and chosen Remnant as they RECOGNIZED the God they served. That they were at the mercy of a "Holy and righteous" God and Master.
He is Elohim-Adonai. Both Master and "Lord over all creation."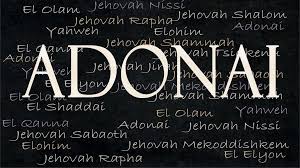 Does this explanation of Daniel give you a different spiritual posture? Should this put our massive religious egoes in check? One would think so, but perhaps not for the hardened at heart. Surely, our God knows all things. Elohim is Elohim and we are His creation and workmanship. We are His subjects and even sons and daughters —  heirs to the Promise by faith. Yet, even in that everything we are and possess are His tributaries.
(Daniel, Ezra, and many others found faithful in scripture understood this important truth.)
PLEASE READ DANIEL'S PRAYER…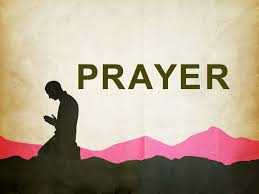 Daniel Chapter 9: 4-7
Let us consider the countenance of God's servant Daniel, and then consider our own. Our confession(s) of sin, like our confession of faith, is for "our own" good and well being –and not just a opportunity to be used in God's service. It is indeed our "lifeline to true repentence" and Salvatio for the Believer.
We must examine ourselves, not according to ourselves or or by the standards of others, but according to the righteous commandments and examples set out in Scripture. Made manifiest by Yeshua the Hama'shiach Himself. 
We pray that "this prayer" can become our own, as we confront our own sins, heart conditions, and the various extremities in this life.
Daniel's confession and repentance for both himself and God's people would move the hand of God through the angel Gabriel, again, to then COMPLETE the interpretation of Daniel's vision from God. He would now give Daniel the wisdom and knowledge to understand what was only "told" to him before, by an angel.
Why would God do all of this? For a man who would never live to see these things come to to pass: "for they were appointed for many days in the future."
Simply because Daniel humbled himself, and in doing so, he found even more favor before the eyes of God. He was used as the instrument to bring us thousands of years' revelation that is still being debated and misunderstood by many today.
Let's not do God a favor let's do ourself one by confessing and repenting our your before God and, even more, on behalf of the brethren. You will also receive that same grace and favor from God to finally understand – what has been given to you – is to be used as a blessing in the lives of countless others.
Maranatha!