Watchman's Daily Word – Jeremiah 10: 19-25 "The Coming Captivity."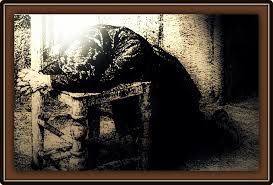 As our global crises continue to unfold connecting all the dots of humanity our ability to see God's promises and faithfulness to His own people – in times of judgment – can be "challenging and overwhelming" for even the most faithful Believer. The "Good News" doesn't always feel good nor does it always come in the package that one might expect. This reality becomes even more clear when God is making a correction in our lives and allowing our circumstances to bring us into a place of "divine alignment" and permanent change.

Know that God has a prophetic purpose for our calamities and despair. "A FINAL PLAN OF REDEMPTION" and for "the consummation of all things" in His creation. Although there is a literal Great Day appointed by God when all these things will be brought into a completed fulfillment – we are still experiencing (and being prepared for) those final culminating events leading up to that time.
"Our pain is not in vain." God neither does nor allows anything to happen in our lives without it serving a unique and special "purpose." His plans and manifold purposes will always include a provision for the salvation of His people. Will you accept that today? Do you really believe in His Sovereignty? Can you trust him with your soul, but not your life? Let us walk by a faith that cannot be bent or dissuaded!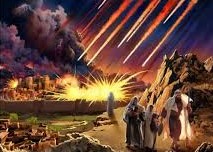 How God chooses to execute His divine will and judgment upon the earth (and within our lives) to bring about the "workings of His Righteousness" is something that we must yield and submit to. We give our hearts and soul to His Divine will and we must learn to live in it and obey it. As true believers, we must know beyond a shadow of a doubt that this "process" – is God's process. That it is all a part of the loving "chastening of our Lord." For the Lord says in one place:
"My son, do not despise the chastening of the LORD, Nor detest His correction; For whom the LORD loves He corrects, Just as a father the son in whom he delights." -Proverbs 3: 11-12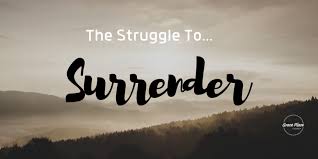 And in another place, God makes an even stronger statement about our willingness to receive His correction in regard to us "even belonging to Him at all" as sons and children of God. It becomes a relationship issue...
" If you endure chastening, God deals with you as with sons; for what son is there whom a father does not chasten? But if you be without chastisement, of which we are all partakers, then you are bastards and not sons." Hebrews 12:8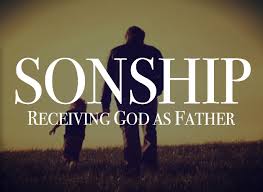 So we must look at today's Watch Word found in the book of Jeremiah from these "disciplinary lenses" in order for us to fully receive the breadth and context for what God is doing in this hour. We must also remember that Jeremiah, like all of God's prophets, is speaking to three distinct time frames in the entire span of biblical historicity. (We, therefore, look at Bible prophecy from a front-facing position of Present, Past, and Future). Just as God is: "I am the Alpha and the Omega, the Beginning and the End," says the Lord, "who is and who was and who is to come, the Almighty." Revelation 1:8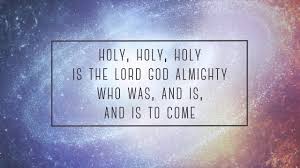 Jeremiah may have been speaking about specific events that were going to occur in his own time period, but they had prophetic implications for "future events" that would occur, again, later during the time of the first coming of the Messiah – and now again in the recapitulation of those final events leading to the End of the Age or "latter days." We are living in that latter-day time period "right now" in real-time – and God is bringing His prophetic voices out of the "doldrums of obscurity" once again to warn, exhort (give instructions), and even comfort His people prior to His return. PREPARE yourselves, BRACE yourselves not for what is simply coming, but what is already here and upon us.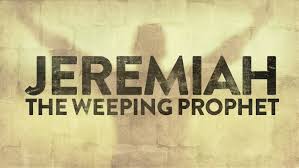 17 Gather up your wares from the land,
O inhabitant of the fortress!
18 For thus says the Lord:
"Behold, I will throw out at this time
The inhabitants of the land,
And will distress them,
That they may find it so."
19 Woe is me for my hurt!
My wound is severe.
But I say, "Truly this is an infirmity,
And I must bear it."
20 My tent is plundered,
And all my cords are broken;
My children have gone from me,
And they are no more.
There is no one to pitch my tent anymore,
Or set up my curtains.
21 For the shepherds have become dull-hearted,
And have not sought the Lord;
Therefore they shall not prosper,
And all their flocks shall be scattered.
22 Behold, the noise of the report has come,
And a great commotion out of the north country,
To make the cities of Judah desolate, a den of jackals.
23 O Lord, I know the way of man is not in himself;
It is not in man who walks to direct his own steps.
24 O Lord, correct me, but with justice;
Not in Your anger, lest You bring me to nothing.
25 Pour out Your fury on the Gentiles, who do not know You,
And on the families who do not call on Your name;
For they have eaten up Jacob,
Devoured him and consumed him,
And made his dwelling place desolate."
###
About The Author