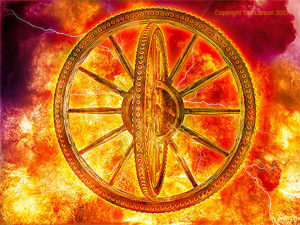 Welcome Friends!
You have arrived at a place where we can convene a discussion, receive exposition of Christ's doctrine, and rightly divide the word of Truth together as directed by God's Holy Spirit.
"The testimony of Yeshua, Jesus Christ is the Spirit of Prophecy." –We are not to complicate this!
The Remnant Speaks is an outreach publication and bog of Ishshah Chadash (Remnant Restored) Remnant Ministries that invites those in ministry or desiring to strengthen their relationship with Jesus Christ (Yeshua Ha'Mashiach) to receive the gifts that have been freely given to us and to share them with "those who will hear" – at no charge. 
We both exhort and warn our community of faith not to exceed beyond what He [The Lord] has given us, i.e., "what is written." We must take the whole counsel of God's truth, as exposited Biblically. Every aspect of our lives must be examined within the circumference of our faith and His truth. This is not a radical approach to the life of a Believer, but rather "our reasonable service." 
It indeed takes an unprecedented love for God and an unwavering commitment to Christ and His sacrificial offering for us to the point of death to endure to the end…
Will we, can we go on to know him even in the darkest of hours?
"The Remnant Speaks is a small, yet resounding voice in a forest of growing (remnant) believers and true witnesses to the revelation of Yeshua – Jesus Christ. We are a people who will "contend for the faith" and defend the whole counsel of His word of truth – at all cost and personal expense in these last days."
In our updates revealing scripture in today's world, we will also share our 9-year history and journey of tireless study, trials, losses and gains. The place from where we now (and still) stand IMMOVEABLE in our revelation and commitment of His Word. Tried. Tested. Proven.
As a new Remnant Speaks user, we welcome you here!